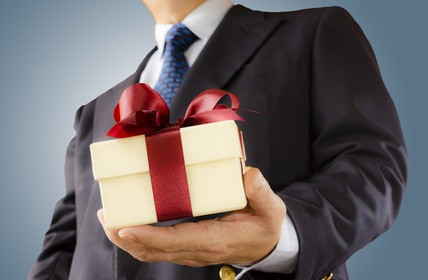 Nowadays, many men travel around the world on business matters. International conferences and lucrative business contracts shove them from airport to airport, from hotel to hotel, from business date to business date. In the hours between, you either work to prepare yourself for the next date – or you wish you had a callgirl telephone number. Stop here!! Be no such man. Be an honest man who thinks of his beloved one. Buy her a present for a lady. Sometimes it may be a piece of jewellery, sometimes you might bring a bottle of Vodka liqueur. Whatever you give her, spend some thoughts on it.
A present for the ladies
Most women do not really like Vodka. TRUE! The would rather go for Vodka cocktails or flavored Vodkas. But: Most women certainly fall for one of the great international Vodka liqueurs. Once you get deeper into this matter, you will be surprised that there are endless brands to be found. It seems to be a science of its own to find out which one is the best. As a businessman you surely do not have any spare time to waste. In the airport lounges of Geneva, London, Paris or Seattle you will find enough duty free shops to probe into the matter between two conferences. Your flight is delayed? Excellent. Let's hop into some interesting Vodka specialties. Depending on where you are, you may find quite interesting brands. For example, you may detect "Boris Jelzin Blood Orange Liqueur" in Leningrad. Boris Jelzin will soon be forgotten. This delicate liqueur will probably not. If you wish to make an impressive present to your lady, you could go to "Harrods" or "Macy's" or look for "Anthon Berg Chocolate Liqueurs" at Amazon.com. This is a phantastic collection of 64 chocolate miniature bottles in a representative box. Every bottle contains of an original Whiskey or Vodka liquor, but the presented drinks may change in every edition. Still, this is a very posh present worthy for a real queen of hearts. If you like the idea but need a smaller present of the same quality, go for "Anthon Berg Chocolate Liqueur Bottles" in a small gift box with 16 chocolate bottles. This will be no pure Vodka present, but Vodka is surely present somewhere. You can have a lot of fun with such an impressive present. Imagine exchanging sweet kisses over some alcoholic chocolate bottles that melt in her mouth. Hmmmm, yummi. By the way, if your "queen of hearts" is a musical connaisseur, you probably would like to give her a bottle of "Chopin Chocolate Liquor". Take some sweets home for your sweetheart. You hopefully remember: Little presents make marriages last longer. Being extremely busy, you might not have time to buy something. Read on, we give some intelligent advice later on.
Which aroma is the best?
Tastes differ. Some woman get wild on chocolate aroma, some are tempted by vanilla flavor. Some like the taste of liquorice, others prefer cranberries or other berries. The world of Vodka liqueurs delivers them all. Obviously, distributors and distilleries are not quite in agreement about the spelling: Do you say "liqueur" like the Frenchmen would do, or do you write "liquor" like some others prefer it? However, as long as the contents of the bottles are the same, we will not split any hairs over the matter. If you find some "Nemiroff Cranberry Liquor", it is just as well. You might be lucky to get at some "Old Krupnik Vodka Liquor" somewhere or stumble across a bottle of "Staropolskie Cherry" on your travels. Female berry lovers might be seduced by a bottle of "Iganoff Vodka Liquor" with blue wildberry taste. The same distillery also convinces with "Iganoff Vodka Liquor Amber Karamell". Sometimes, it is hard to find what you are looking for. As a businessman you wisely use chances that come your way. Once you know that tons of Vodka liqueurs are produced worldwide, you know what to look for. It does not matter much which brand or flavor you choose as long as it is a present for someone you love. In London or Vienna, you might stumble across "Black Raven blackcurrant Vodka". This Vodka consists of a good Vodka mixed with fruit juices. It has 17 volume-percent of alcoholic content and is distilled with natural ingredients only. The recipe is Austrian. A surprising variation for this Austrian Vodka liquor is to mix it with an energy drink or with citric soda water.
Still not decided?
If a whiff of melon is wanted for your present, you can choose between "Gagliano Liquor Vodka Melon", "Monin Water Melon Liquor", "Wodnoff Honey Melon Vodka-Liqueur" or go for "Ciemme Liquori Moscovia Vodka & Melon". A whiff of liquorice is found in "Hot n'Sweet Vodka Shot Liquorice" liquor. I know, business-men are forgetful sometimes. Hopefully you have a smartphone somewhere and can order presents at Amazon. For example, "Artemi Vodka & Caramelo Aniuska" could be ordered at Amazon.de and delivered directly to your conference Hotel in Munich. If you cannot order your present at Amazon.com, try Amazoan.co.uk oder Amazon.de for a start. Come on, develop some initiative when you are too busy to care for a ladylike Vodka present. You will be remembered by your initiative. Love is the most serious business, my friends. Better be good at it.