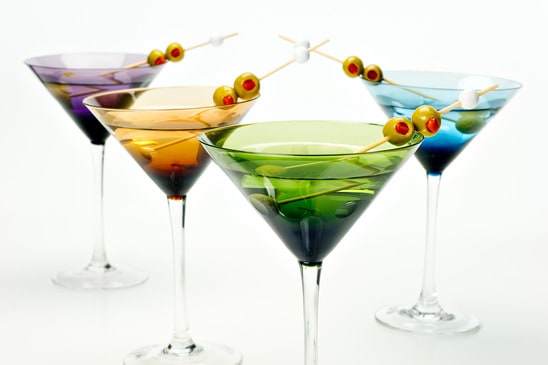 Vodka has gained popularity for lacking an aroma and being devoid of flavor. This makes it an excellent base for many cocktails. It is also widely available and can be found in almost every bar. Over time, vodka has been transformed from the plain and basic drink known to most people, to a drink full of character, infusions have gained popularity. In recent times, a clique of ultra premium top range vodka brands have emerged. The following are the top 10 most expensive Vodka brands.
1. Billionaire vodka – $3.7 million
This is the most appalling display of lavishness. The $3.7 million bottle carries 5 liters of vodka, the content is inconsequential. The bottle is a design by luxury design artist, Leon Verres. The bottle is studded with over 3,000 diamonds accentuated with Swarovski crystals. The vodka is said to be developed from a secret recipe and filtered with diamond filters, however, this does not justify its price.
2. Russo-Baltique vodka $1.35 million
This Russian vodka is manufactured by the Dartz Armored company. The case is made with gold coins from the time of the Russian revolution. It is designed based on the grilles of cars made by the company at the time. The flask is made of yellow and white gold.
3. DIVA premium vodka – $1 million
This vodka is triple refined and filtered using precious stones. It undergoes a meticulous distillation process. The recipe for this vodka is a well kept secret. Filtration is done through multiple stages, polished-diamond sand and imported Nordic birch charcoal is employed. The bottle has a center column filled with various precious stones.
4. Russo-Baltique vodka 2011 – $735,000
This was the first attempt by Russo-Baltique at making premium vodka. Also known as the "Just Drink" edition, it is similar to the 2013 version. This vodka is priced at $735,000 because of its less intricate design. It uses silver, platinum and gold to give an old fashioned appearance.
5. Belver Bears vodka – $7,200
This tops the reasonably expensive range of vodka brands. The bottle of vodka is encased in a limited edition bear themed bottle designed by Jean Roch. This is another instance of paying for the aesthetic value of the bottle, not its contents.
6. OVAL Swarovski Crystal vodka – $6,922
This bottle is encrusted with over 7,000 Swarovski crystals and is only available in limited editions in the top range clubs of Europe and America. Like the other top range vodka, you are only paying for the bottle, not what it contains. The manufacturers claim to enhance the taste while suppressing the hangover effect.
7. Iordanov vodka – $4,150
The bottle containing this vodka is also clad in Swarovski crystals which seems to be the standard method of getting an exorbitant price. The recipe of this vodka is top secret, it employs the use of imported Wasser water in the dilution process.
8. Stoli Elit: Himalayan Edition – $3,000
This is among the few premium vodka that justify their prices. It is made using pure water obtained from underground reservoirs in the Himalayan Mountains, this is used together with Russian winter wheat. The bottle is hand blown and comes with a gold coated ice pick.
9. Imperial Collection Super Premium Vodka – $2,400
This vodka is ideal for people who relish Faberge eggs together with vodka. The vodka is just standard vodka with no notable ingredients, just normal water and grains. Its is packaged in a bottle held in a gilded egg. The case has a gilded carafe and cap. The case also has a golden Russian eagle at the top.
10. Swarovski Studded Alize – $2,000
Basically, this is a vodka concoction with flavors from strawberry, rose, lynchee and passion fruit. The vodka it itself quite simple and is made using standard processes devoid of any ingenuity. The bottle has a valentines day theme and is clad in Swarovski crystals, this could be the main reason for its price tag.