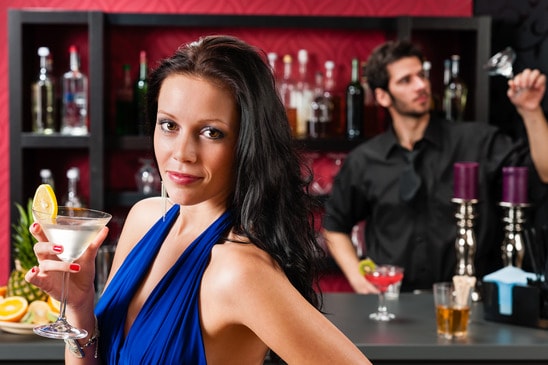 1. Heavy Water – $30
This brand is of moderate strength at 80 proof. This makes it appropriate for moderate sipping compared to other vodkas. Its alcohol by volume content is 40.0. It was feted at the 2011 San Francisco World Spirits Competition with a gold medal. This vodka has a notably smooth flavor.
2. Effen – $27
This is a moderate strength vodka which places more emphasis on design and strikes an equilibrium between form and function. Effen means smooth in Dutch, the vodka lives up to this name.
3. Emperor – $29
This ultra premium vodka is distilled six times to give it its impressive tinge. The vodka is made from select grain, charcoal filtered and then diluted with spring water obtained from the cognac region in France. This is an excellent example of what fine grain vodka should look like.
4. 42 Below – $29
This New Zealand vodka is triple distilled from naturally grown wheat. The wheat mash is then washed with spring water before it is finally distilled. It then goes through a series of 35 filters to be freed from undesirable impurities. The end result is a pure smooth vodka.
5. Skyy – $28
This brand is made up of a variety of flavors for creating awesome cocktails. Sky is a reliable and affordable option for mixing tasty cocktails. A notable example is the sky ginger which is considered the best flavor ever released by the company. Ginger delicately balances sweet and spicy flavors. The dominant ginger flavor is hinted cinnamon and baked orange scents.
6. Jett – $29
Jett vodka is part of the energy vodka fad that has hit the vodka industry. Jett is caffeinated using three natural ingredients; ginseng, guarana and caffeine. All these put under the background of French grain gives the most pleasant vodka. This is certainly one of the smoothest vodkas ever.
7. Imperial – $30
This exclusive vodka is unusually impressive for its price. It is manufactured in France, using rectified grain and distilled five times. It is then diluted with spring water fetched from Normandy. It is a moderate vodka which can be sipped straight without having to dilute it. It is better than other vodkas of the same value.
8. Blue Ice – $21
This vodka is manufactured in Rigby, Idaho. It features a clean and earthy taste. It is among the best representations of properly made potato vodka. A feature that sets it apart from the rest is that it is manufactured using what is considered to be among the best grown potatoes worldwide. Using the best ingredients can only give the best products.
9. Cape North – $30
This is a relatively new entrant in the American vodka market, however, it has been in Europe for sometime. This premium vodka is made using wheat and is unexpectedly smooth. It is diluted using Swedish spring water and has nice vanilla notes together with a citrus hue.
10. Bong – $29
This vodka is largely artistic and has a tone of sophistication to it. This premium vodka guarantees that you will relish every sip you take. The vodka is in a bong shaped bottle, a feature which sets it from the rest.