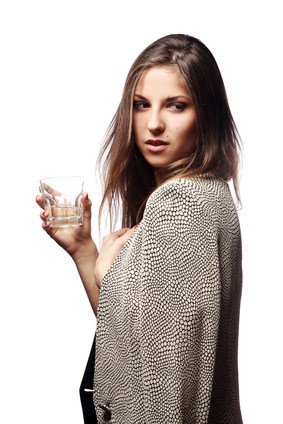 International society has many layers. Even in the world of those who own everything, you do not find a common standard or lifestyle. A British landlord lives a different life compared to a Texas oil millionaire or a professional German golf player. Referring to the issue "Vodka in the world of VIP's" it means that you can find Vodka brands in different price categories.
Exclusive Vodka presents
Many people with money do not like to drink an "ordinary" Vodka. Others save their money. Instead of wasting their income on an exquisite Vodka, they drink whatever is offered in the hotel bar. If German persons have to buy a present for someone who has it all, they might decide for a rare home-distilled Vodka from Germany. For example, the "Spirit of Sylt" is distilled and sold exclusively on an island where rich people like to build their houses. It might not have great financial value but it has character, a great image and a good story behind it. If you tell it and relate your present to the lifestyle of Sylt, your message of presenting something rare and exclusive will be understood. The main problem is that you can only produce so-and-so good Vodkas. What can you do to make them worthy of a Texas oil-millionaire? How can you "upgrade" a Vodka so that a famous businessmen like Warren Buffet or Bill Gates falls for it? What would George Clooney give to his new wife as a present? Let's start from scratch. The lower layers of society might welcome a Vodka or Vodka liqueur with gold and silver particles in it. Germany offers the exclusive "WTF?"-Vodka liqueur with gold particles. It is as stylish as "Revel"-Vodka, but the costs are quite manageable. You can not say that about the most expensive Vodkas in the world. Starting with a bottle of "Magnum Grey Goose" by Chopard, we find ourselves at a price-level of 815 Dollars per bottle. In comparison: A "Grey Goose Magnum"-bottle normally costs you 160 Dollars. If you really want to impress someone, you go for the limited Chopard-bottle presented in a silver bird cage. Women with millions on their bank-account might fall for the pink Swarovski "Alizé"-bottle, which is also limited. How many people can afford to invest 2.000 Dollars for a bottle of Vodka? Some can and present such a bottle at Valentines Day. Inside you'll find a surprising mixture of Vodka and Cognac, flavored with passion-fruit, strawberries and lychee-juice with a hint of rose petals. Quite romantic. Probably George Clooneys choice. This romantic Vodka-present is topped by the "Imperial Collection Super Premium"-Vodka in a gigantic golden Faberge-Egg with a golden eagle on top. This present is hand-crafted. It can be yours for 2.400 US-Dollars.
The most exclusive Vodka-presents
Lets dive into the Vodka presents that kings and queens can give to each other when they visit a foreign monarchy. You better be extremely rich to present such a posh present. The "Stoli Elit Himalayan Edition" will cost you 3.000 US-Dollars. This bottle of "Stolichnaya"-Vodka is made with pure glacier-waters from the Himalayan mountains. It comes in a hand-blown glass-bottle together with a gold-plated ice-pick. 900 Dollars more and you own a bottle of "Iordanov Vodka" with 8.300 attached Swarovski crystals. They do right to call this a "Decadence Edition". Decidedly female is the "Oval Swarovski Crystal"-Vodka bottle for 6.922 Dollars. You can only order it in high-end discos and nightclubs. It is often presented on rotating LED-Displays. What do people drink in the VIP-rooms of Monaco or France? They might go for "Belver Bears Belvedere"-Vodka for an acceptable price of 7.200 US-Dollars per bottle. After this investment, you might experience a financial hangover. Men who can give a bottle of "Diva"-Vodka to the lady of their heart are truly making impressive presents. The elegant "Diva" bottle is containing a good Vodka plus a line of coloured gems. Such a luxurious showmanship costs a cavalier one million US-Dollars. That's not too much to win someone's heart. If you think differently, you can spend 1,3 millions on a square bottle of "Russo-Baltique"-Vodka. You can get three of these for free – but only if you invest in a Dartz "Prombron Monaco Red Diamond Edition"-SUV for 1,3 Million bucks. Send this information to some Russian oligarchs. The winner amongst the most luxurious Vodka-editions of the world is the "Billionaire Vodka". One five-liter-bottle of the "Billionaire Vodka" costs you incredible 3,7 Million US-Dollars. Peanuts for a billionaire, I must say. Is it a good investment to free yourself from taxes? Definitely no. But probably this Vodka helps to get over the next tax receipt. Faux fur and 3.000 diamonds hide the liquid contents from the viewer. How can I now drink my favorite Vodka without feeling humbled?