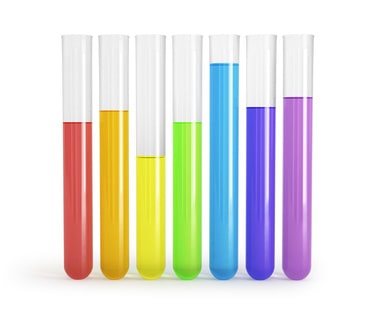 Up to now, vodka has not exactly been the hippest party trend. Except from vodka cocktails, the image of a stiff or flavored vodka has never been very popular. Stiff vodkas were taken as tasteless and uninteresting. Flavored vodkas were perceived as female and unnecessary drinks. Only binge drinkers and alcoholics preferred vodka to whiskey or cognac. Binge drinkers use it because you don't get sick while drinking it fast. The vodka coma is induced with deadly timing. People dependent on alcoholic intake falsely believe that you cannot smell vodka on the breath. What an error! Vodka surely needed an image campaign – and here we are.
A battered image is restored
Pernod Ricard lately started an image campaign to position their product "Absolut Vodka" in more favorable places in international nightlife. The campaign started around Christmas 2014. This is a time when presents are exchanged. Premium spirits make for a nice and acceptable gift – not only for men. Who cares for another pair of socks or binders when they can have a bottle of "Van Gogh Vodka"? Who cares about cheap cosmetics or another perfume one doesn't like when they could receive an attractively designed bottle of "Absolut Vodka Vanilla"? Around Christmas, people are extremely jolly. Opulent meals call for a round of stiff drinks. And why should it not be a flavored or stiff vodka? Why must we always drink expensive cognac or cheap sherry wine? Pernod Ricard accompanies its image campaign with a new communicative century and a newly designed campaign website. The Pernod Ricard team wishes to emphasize and illuminate the "artistic aspect" of their product. "Absolut Vodka" aims to play a bigger role in international night life. The plan is to serve it in jetset clubs and make it a number one drink in upscale gastronomy. According to this plan, the brand is marketed on the global marketing platform "Absolut Nights". "Absolut Vodka" will be an important part of several art events and performances. How hard it is to lose the image of being a drinker's final solution! But obviously, the campaign is beginning to show effect. The plan for 2015 is to make "Absolut Vodka" and premium editions like "Absolut Elyx" the most consumed party drinks in high society. A lot of money will be invested to make this happen. In my humble opinion, some of the money should be invested into campaigns against binge drinking. It ruins a life full of interesting experiences with small doses of Vodka.
Vodka served in tubes?!
Let's look at other interesting developments at the vodka front line. Can you imagine drinking your vodka from a tube? You better learn it or you will miss the latest party trend: "GO Tubes" vodka. At last: The trendy vodka to go. Trend-setters are cool enough to serve their friends some vodka shots during a walk in the snowy park. They bring some "GO Tubes" vodkas to any party event and raise the fun factor to unknown heights. The super stylish tubes come in different colors. These represent different contents. You can choose between "GO Vodka Energy" or "Extreme Energy" to dance all night. You can go for a shot of "GO Vodka Lemon" or "Extreme Lemon", choose between "Extreme Cranberry" or "Strawberry Shot" or take a sip from "GO Eicohol". The latter is well-known as egg liquor or "eggnog". The advantages of "GO Vodka" tubes are clear: You can take your vodka shots anywhere. You need no glass, so no glass can fall down. You can sip and save the rest for later. No-one can put drugs into your drink. Hey, where is the next dealer for "GO Vodka"??