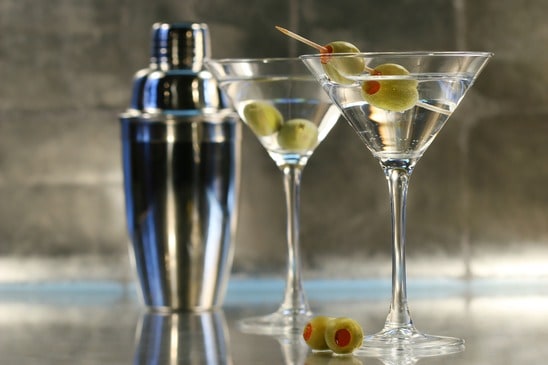 Compared to other types of distilled beverages, vodka is among the most popular forms of liquor. There are many vodka producers in the world, including major brands and the numerous boutique brands that continue to join the foray. It includes the top dogs of vodka, brands recognizable by almost everybody, even teetotalers and can be called by name when ordering a drink. The following are top ten vodka brands.
1. Absolut
This brand has received worldwide fame from its well thought advertising campaigns depicting their vodka bottles in graphically simulated locations. This has worked excellently for the company over the years. This brand guarantees drinkers a quality product. It is a pure tasting vodka that will not leave you looking for painkillers in the morning if taken in moderation. Another notable feature of Absolut is their creativity with flavors, their combinations are always unique.
2. Grey Goose
This is one of those brands that will never disappoint you. It is among the smoothest and easiest to blend vodkas available. In addition to this, it is very available in most bars and liquor stores. They also have a nice array of flavored vodkas.
3. Ketel One
This is one of the smoothest vodkas without frills. It is among the purest vodkas available. In fact, it does not require mixing or blending into a cocktail. It is excellent when served chilled or on the rocks.
4. Van Gogh
This brand is undoubtedly one of the best premium vodkas. It has featured in the top 20 list of vodkas quite a number of times. This brand is among the best brands of vodka there is. It sets the pace for other brands in terms of smoothness, cleanliness and level of refreshment.
5. Chopin
Maybe it is its namesake, Frederic Chopin, the renowned composer who makes this Polish potato vodka unique. Potato vodkas are not usually held in high regard, but this one is just something else. This vodka is quite tantalizing to the palate and is a great vodka without any doubt.
6. Belvedere
This outstanding polish vodka comes in a stylish frosted bottle which is of great aesthetic value. Its characteristic taste is as a result of the use of rye in the manufacturing process, this gives it considerable flavor.
7. Stolichnaya
Popularly known as Stoli, this is an excellent everyday vodka, appropriate for use in cocktails. It is among the most outstanding Russian vodkas. A notable feature of this brand is the use of Russian elements in branding. It is also as good selling as it is pleasant tasting.
8. Three Olives
This is a very great vodka for experimenters. You can really enjoy yourself as you try to craft new drinks from their intuitive smooth flavors. All in all, this is a wonderful vodka with the best flavors any brand can possess.
9. Hangar One
Two features of this vodka make it standout from the rest. It is made through the distillation of viognier grapes and the manufacturing process is carried out in an old Navy hanger. It is a relatively new brand, however, once you get the hang of it, you are bound to remain hooked.
10. Zyr
This Russian vodka is made from winter wheat and rye. Its main setback is its availability, it is not as easily found as other vodka brands. On a positive note, it is building a loyal clique of consumers, the future looks bright for it.